Minerva Place
Lymm, Cheshire
An exceptional development of 45 individually designed independent living apartments in Lymm, Cheshire for the over 55 community.
View Development
Adel Gardens
Adel, Yorkshire
A beautiful development of 6 individually designed, bespoke bungalows located in a picturesque setting just a few hundred metres from Headingley, Yorkshire.
View Development
The Downs Quarter
Altrincham
The Downs Quarter is a prestigious development nestled away in the heart of Altrincham.
View Development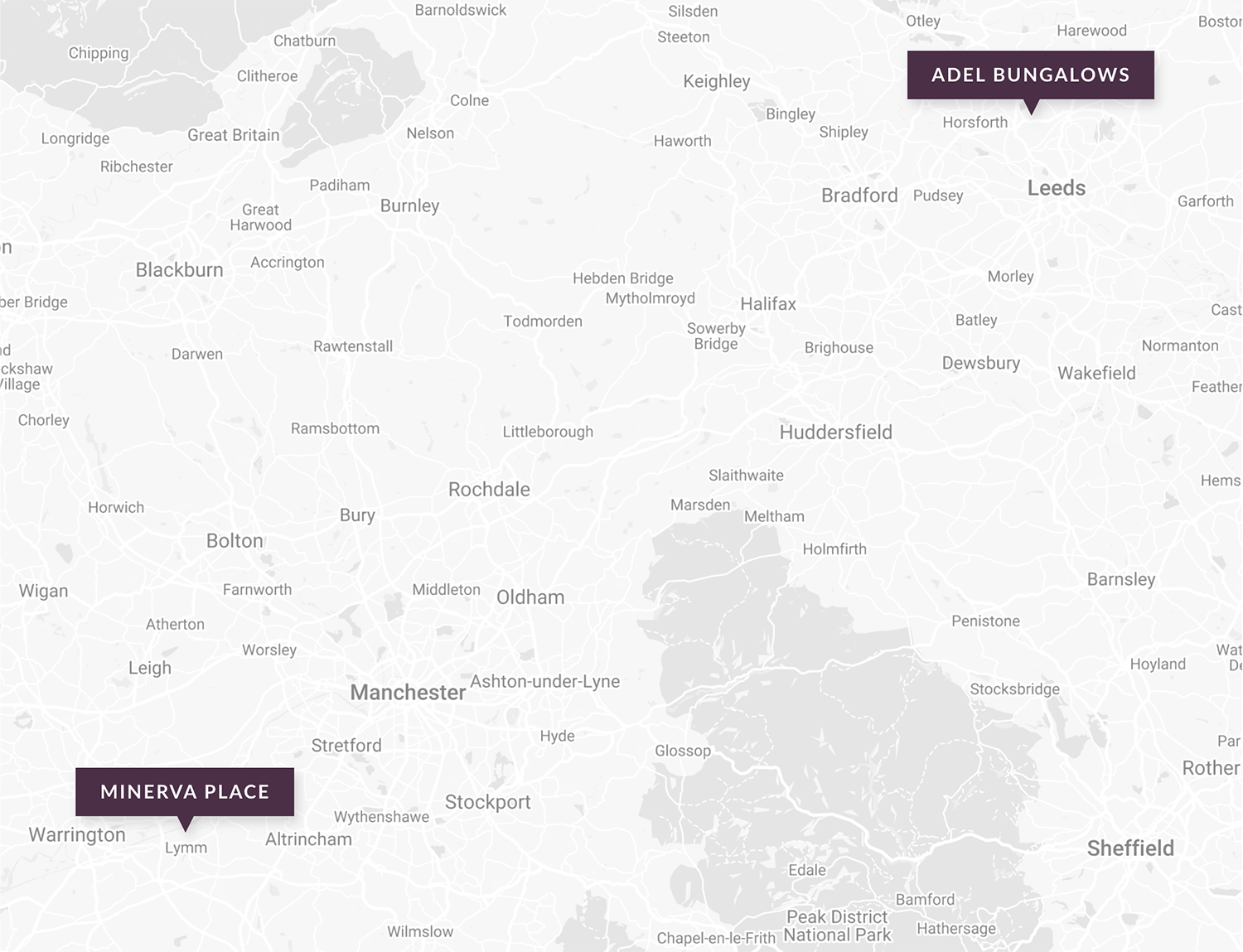 Minerva Place
Lymm - Chesire
View Development
Adel Bungalows
Adel - Yorkshire
Coming Soon
Be the first to learn about new developments or exciting incentives