1 February 2023
Great winter walks in Cheshire and Yorkshire
What better way to combat the seasonal blues
The winter months can sometimes feel long, cold and dark.  Lighter nights and summer days are still such a distant dot on the horizon with the evenings not getting much lighter until the middle of March.
However, experts agree that there are many things that you can do to help yourself during the darker months, advising us to get as much sunlight as possible, exercise regularly, manage our everyday stresses and enjoy plenty of fresh air.
What better way to combat the seasonal blues than with a wonderful winter walk that ticks all of the boxes in terms of taking care of ourselves.  Underrated for overall health and wellbeing, walking is one of the best cardiovascular activities to improve heart health which is another good reason to get out and get those steps in.
With residential developments in both Cheshire and Yorkshire, there are so many wonderful walks of all distances for a stunning winter stroll taking in the very best of the region's glorious landscape and even a pub or two along the way.  We've taken the hard work out of choosing by rounding-up our favourites below.
So what are you waiting for?  Dig out your walking boots, pack-up your lunch, dress appropriately and don't forget a warming drink or some soup in a flask and get out and enjoy the great outdoors on our doorstep.
LYMM
Lymm Dam Heritage Trail
A moderate 3.6 mile walk that takes an hour and a half, the Lymm Dam Heritage Trail takes in the Dingle, the Bridgewater Canal and Trans Pennine Trail to arrive back onto Whitbarrow Road close to Lymm village centre with its great pubs, restaurants and cafes.  A super walk for a Sunday afternoon followed by lunch at The Church Green, The Spread Eagle or 18 The Cross.
https://www.merseyforest.org.uk/things-to-do/walks-bike-rides-and-more/walks/lymm-dam-heritage-trail/
Lymm Parish Council – local walking routes
The team at Lymm Parish Council has compiled this fantastic downloadable guide featuring 53 miles of local circular walking routes that will keep everyone busy regardless of age or ability.  With in-depth detailed knowledge of Lymm, they are great starting point for those new to the area really helping to familiarise yourself with your new surroundings and learn a little about Lymm's incredible local history along the way.
https://www.lymmparishcouncil.gov.uk/wp-content/uploads/2020/06/Lymm-Parish-Walks.pdf
Lymm.uk
And should you need anything more, there's a handy round-up of routes here from Lymm.uk covering ever popular routes including Lymm Dam, Slitten Gorge and Spud Wood, a number of walks that pass pubs including The Crown, The Jolly Thresher and The Little Manor in Thelwall and there is also a lovely Treasure Trails walk around Lymm village (small charge for the downloadable booklet).
ALTRINCHAM & BOWDON
Great British Life
Renowned for its great content on all that is best about the different counties across the UK, the Great British Life team has rounded up six of the best walks around Altrincham.  Taking in Altrincham, Dunham, Dunham Massey, Morley Green, historic Quarry Bank Mill and Styal (and even Manchester Airport), many start and end just a couple of miles from Altrincham making it possible to combine with a trip to the market town and even post-walk refreshments at the Market House.
https://www.greatbritishlife.co.uk/things-to-do/walks/22571916.6-great-walks-around-altrincham/
Dunham and Dunham Massey
Well known for the National Trust estate just a couple of miles away from Altrincham and Bowdon, Dunham is a picturesque little place with a great choice of warm and welcoming family pubs including The Swan with Two Nicks, The Axe and Cleaver and The Rope and Anchor making it easy to explore the estate and the refuel at the pub.  For a brief period of time in the summer, Little Heath Farm Shop has a sunflower field that is a riot of colour and provides great family fun and photo opportunities!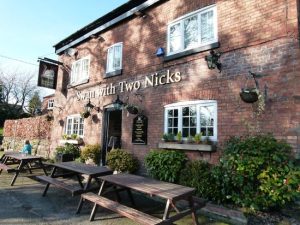 Into the Wild Bushcraft
One of our personal favourites, no round up of walks in Altrincham and Bowdon would be complete without a mention of Into the Wild Bushcraft.  A special one for families with children of all ages, or grandparents walking with grandchildren, those who complete this walk will be rewarded with wood fired pizza and hot drinks from the coffee shack (*pizza at the weekends only).
https://www.intothewildbushcraft.co.uk/walking-routes
LEEDS
Leeds-list.com
Yorkshire boasts hundreds of great walks with many of the best easily accessible from Leeds.  Escape the city with this collection of 15 of the very best walks compiled by Leeds-list.com.  The list includes easy, family and pram-friendly strolls, beautiful parks and more challenging hilly routes with views across the countryside.  As the guide says, boots at the ready, these walks are worth doing.
https://leeds-list.com/culture/hands-down-the-best-walks-in-leeds/
Yorkshire Dales
And finally, if you want to go a little further afield and be rewarded by scenic views and areas of outstanding natural beauty head to the Yorkshire Dales.  Explore the rolling footpaths and take in the valleys, moors, hills and caverns of this atmospheric limestone landscape with Countryfile's definitive guide to the national park's best hiking trails.  The guide includes circular walks, lake walks and short waterfall walks plus hikes with pubs en route providing plenty of walking inspiration for everyone across beautiful locations including Hawes, Aysgill Force, Swaledale, Muker, Malham Tarn, Settle and Grassington which boasts cute cafes including Love Brownies at The Hatch which was even used for filming in All Creatures Great and Small.
https://www.countryfile.com/go-outdoors/walks/best-walks-yorkshire-dales/
Villafont is currently developing at locations across Cheshire and Yorkshire.  For further information, please click here.
Be the first to learn about new developments or exciting incentives