< Back to developments
Adel Gardens
Adel, Yorkshire
395,000
2 bedroom bungalows
Welcome to your new home
Adel Gardens is a beautiful development of six individually designed, bespoke bungalows located in a picturesque setting just a few hundred metres from Headingley. Surrounded by stunning countryside, yet close to everyday amenities, Adel Gardens provides the rare opportunity to acquire an outstanding retirement home on a charming development in a sought-after West Yorkshire suburb.
Exclusivity is very much at the heart of Adel Gardens. There are just six two bedroom bungalows nestled away in mature landscaping. Each of the beautiful bungalows has been designed to exacting standards, with every last detail considered to ensure they appeal to even the most discerning of purchasers.
Offering a superb internal specification, they are a luxurious way to continue living independently with the option to ask for a little extra help as and when needed.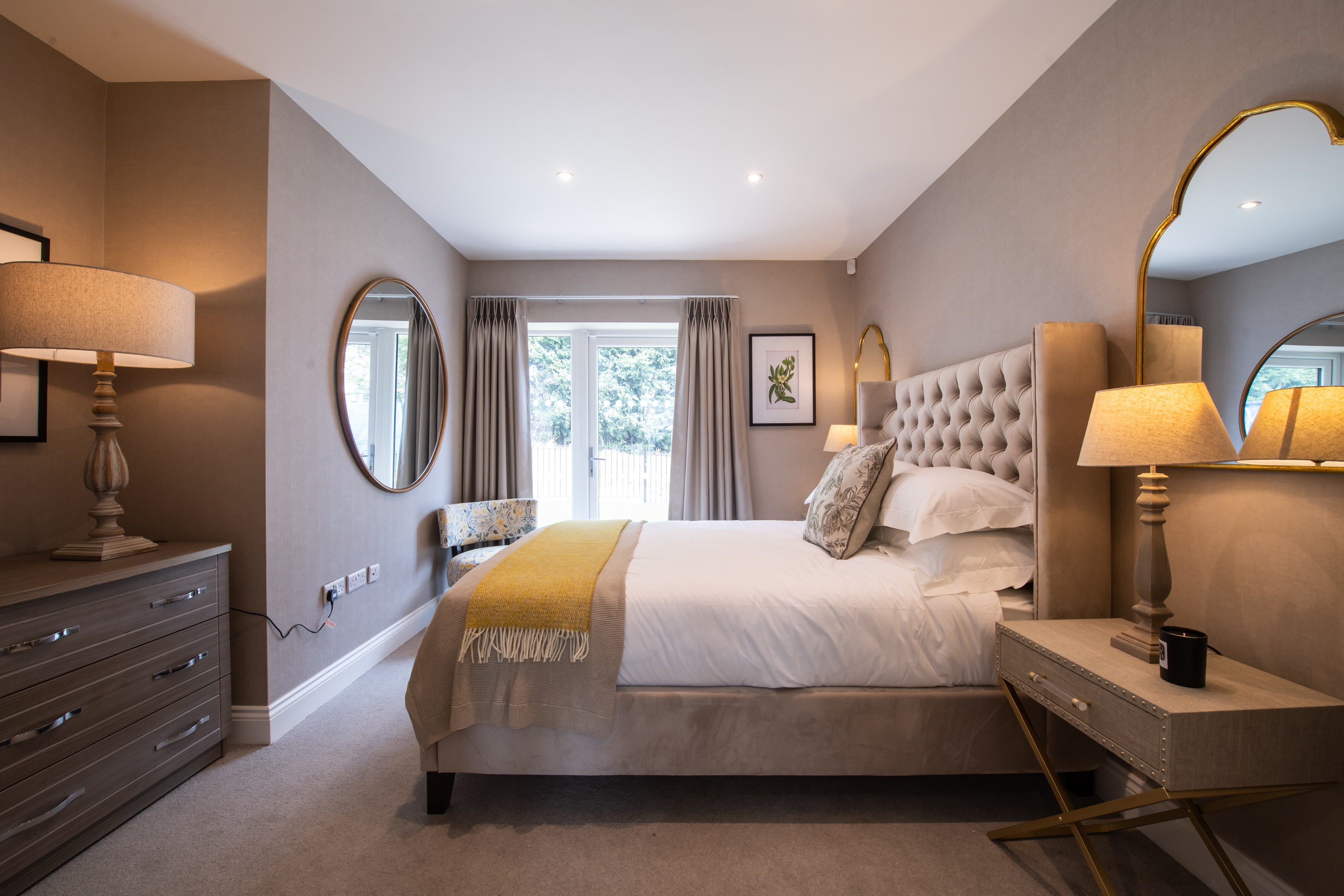 Get in touch
Opening Times
Open Monday - Friday until 5pm
Enquire
Picturesque Countryside Location
Tailored Support Package
Use of neighbouring Care Home Facilities
Swipe
Prev
Next
At a glance
Adel Gardens
Support Package, tailored to meet your needs
Access to neighbouring care home restaurant, hair salon & social activities
Off-Road Parking
Fully integrated kitchens
Shower rooms with low profile shower trays
10 year building warranty
A new way of living
Should you need a little extra help, we'll be happy to support you with whatever you need.
Support package
Our basic support package includes;
Good neighbour checks
Daily call and visit to the bungalows
Housekeeping and / or assistance with grocery deliveries
Neighbouring Care Centre
Residents at Adel Gardens will also have access to some of the adjacent care centre facilities, including the café and social activity programme.
By appointment, access to the care home facilities e.g restaurant, hair salon, social activities
The health, well-being and happiness of our residents is always our main priority.
Plot
Beds
Price
Floor
Status
Size
An idyllic setting
A charming location to live
One of Yorkshire's most historic and quaint suburbs, Adel is peaceful and pleasant, an idyllic rural setting.
Situated near the site of a Roman fort, Adel is full of rich history and is even mentioned in the Domesday Book of 1086 as Adele. Adel Church, otherwise known as the Church of St John the Baptist, was built in approximately 1152 and is renowned as 'one of the best and most complete Norman churches in Yorkshire'. It is a stunning stone building, reminiscent of 'old England', and very much the hub of Adel. It has a thriving musical scene led by the choir, including regular music groups and an ever-popular Christmas Carols service.
The beauty of Adel is its offering; the area is predominantly residential, yet it has a distinctive countryside feel. With Adel Dam, a 19 acre wildlife reserve, the rugged and rocky Adel Crags, the seven mile Meanwood Valley Trail and York Gate, an old farmhouse with open landscaped garden, Adel is full of leisurely walking routes, incorporating both woodland pathways and open green space, and is a haven for local wildlife.
In Adel itself, there is the church, two schools, a post office, one public house and one restaurant, all situated on or just off Otley Road. Headingley is a few minutes' drive away, with an array of everyday amenities.
View on a map
Your beautiful new bungalow
Specification
Fully integrated kitchen
Attractive open-plan kitchen and living room
Two spacious double bedrooms
A contemporary wet room with low profile shower trays
One designated off-road car parking space per bungalow
Private gardens
10 year building warranty
For more information
Request a callback
Buying Process
Purchasing your new home at Adel Gardens
We understand that every one of our clients has specific requirements when moving home. Our team will take the time to understand your requirements. We're here to help you with every stage, from selling your existing property to purchasing your new home at Adel Gardens.
We adopt a very personalised approach with our clients and we would be happy to tailor the buying process to your specific requirements where possible.
GET IN TOUCH
FAQS
Everything you need to know
Register your interest in Adel Gardens